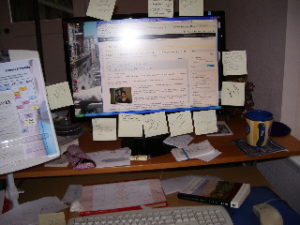 I just discovered a site called Nieman Storyboard: Breaking down story in every medium. A project of the Nieman Foundation for Journalism at Harvard.
Looks like there might be lots of good stuff for writers on this site — including creative nonfiction writers.
A very helpful new post takes a close look at writer Jeanne Marie Laskas' work — why it reads so well. Check it out for some great tips for making your nonfiction writing more lucid and reader-friendly.
See you there.