I posted this essay way back in 2009. It's all about trying to hold on to stuff, especially the beauty stuff that life sometimes throws your way. Today, as my daughter's magical Southern California wedding day begins its slow fade into sweet memory, I'm once again feeling the need to grab beauty by the scruff of the neck and not let go.

On my own wedding day, forty years ago I took notes; I still have them. On my daughter's wedding day, I took pictures. I recorded the couple saying their vows, the cake cutting, the mingling and chatter of the guests. It's all there, digitized for eternity. Well, for my lifetime anyway.

Yes, I danced at our daughter's wedding. Yes, I introduced myself to friends and to Christina's brand-new family members. I enjoyed myself. But I also kept my trusty point-and-shoot slung around my neck, my finger on the shutter button, at the ready. This 2009 story is a perfect fit for my mood today.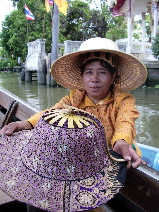 By Barbara Falconer Newhall
I confess, I'm not very good at being in the moment, even if — especially if — the moment is a nice one. If I'm having a good time, my mind tends to lurch into the future to the day when this loveliness will be no more. My thoughts sink into nostalgia and sadness at the knowledge that everything ends, especially, it seems,  the really good stuff.
Be alive to the moment. Be present to the holiness of this place; Buddhism recommends this; modern psychology encourages it. Christianity and Judaism know about it. ("Be still and know that I am God.") In my opinion, it's what Edna St. Vincent Millay was thinking when she wrote "Renascence:"
God, I can push the grass apart, And lay my finger on Thy heart!
The physical therapist reiterates it as she contemplates my overstressed and overdeveloped trapezius  muscles. Relax those muscles, she tells me. Let go of that anxiety. Be in the moment. Be here now. Do it!
But — and here comes the big but — when I encounter something beautiful, I can't seem to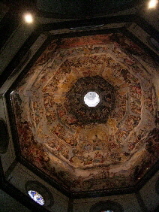 just sit there and be with it. For reasons I don't understand (yet) I am greedy and grasping when it comes to beauty.
An exquisitely foggy day in the canyon behind my house? A star magnolia blossom battered by yesterday's rain? Across the Bay in Marin county, a footpath cutting into the steep western flank of Mount Tamalpais? In Florence, the Last Judgement frescoed onto the interior of the Duomo? On a scorching, sun-pierced day in Bangkok, a Thai peddler offering me a hat?
In each instance, I feel I must do something about this wondrous event. Make it last. Make it mine. And so, like a lot of people, I get out the camera and take a picture.
What you see posted here, therefore, is the work of a greedy woman, a person who can't get enough of that wonderful stuff, beauty. Right now, however, I'm not regretting my greed. As I upload these photos, one at a time, I notice myself lingering over them, studying them, savoring them. I am lost in the moment.
More mother-of-the-bride moments at "They Did It. They Got Married. And the Bride Was Beautiful." Mother-of-the-groom moments at "Snapping Pictures at My Son's Wedding."