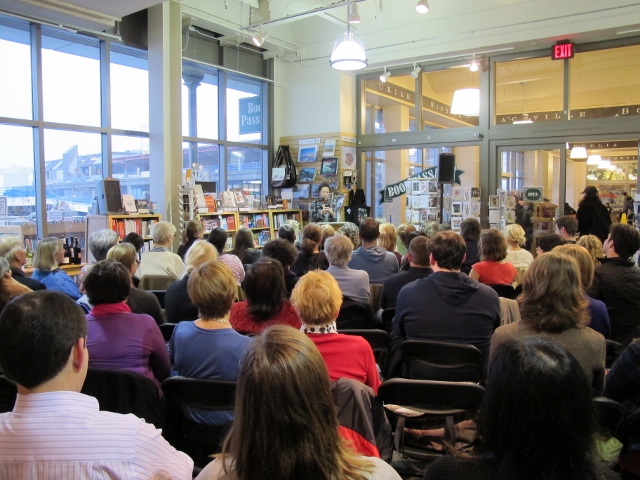 It's happening. Jeff Greenwald's  storytelling class will be peforming at 6 p.m. Friday, March 23, at the Book Passage bookstore in San Francisco's fabled Ferry Building at the foot of Market Street. Join us!
We'll be part of an evening of presentations by about 25 writers who have been taking classes for the past month or two at the Writers Grotto in San Francisco and Berkeley.
The four of us, Lisa Michelle Galley, Sharon Metzler Dow, Vanda Marlow and I,  will be the only people actually telling stories Friday night, however. The other Grotto writing students will be reading from their (also very scintillating) manuscripts.
Storytelling, I've learned in the past few weeks is a lively subculture here in the Bay Area and around the US. Amateurs do it. Pros do it. You can hear storytellers on NPR's The Moth radio show as well as on Snap Judgment, which is produced right here in the Bay Area, in Oakland. You can also take in live storytelling at such venues as Fireside Storytelling on Folsom Street in San Francisco.
Storytelling is an ancient art form, probably as old as human speech and the desire to share an experience. Like many of their storytelling forebears, modern-day storytellers share personal narratives from their own lives, without notes and without memorization. They just tell the story.
Come find out for yourself.