By Barbara Falconer Newhall
What's the best way to master the art of scene writing? By acting out scenes by the play-writing biggies. That's the advice of writer David Corbett.
Speaking to a meeting of the Left Coast Writers last week, Corbett described an acting class he took early in his career. "I learned to write by acting out scenes," he said.
"From Arthur Miller I learned how to dramatize an idea. From Harold Pinter I learned subtext. And from Tennessee Williams I learned character, character, character."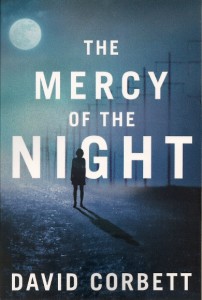 Thanks to Jon, who accompanied me to the monthly Left Coast Writers meeting at Book Passage in Corte Madera, California, we now have a copy of Corbett's latest crime novel, "The Mercy of the Night," in the house.
Normally, I'm not drawn to mystery, crime or thrillers — too scary; I'm a wimp. But Jon likes those genres, so much so that he's been spending his afternoons actually writing that stuff, a thriller in his case.
As for me, I went home with a copy of Corbett's book on writing, "The Art of Character." If there's one thing I enjoy almost as much writing — it's reading about writing.
If you enjoyed this post, you might like "Tulips and Sex: Writing as If Everyone I Know Were Dead."  Also, "You've Got the Agent, You've got the Publisher — But Do You Have the Publicist?"