By Barbara Falconer Newhall
When my kids were still at the Mommy-please-read-to-me stage, the Oakland Tribune found itself in a bit of a budget crunch. To save money, management cut my part-time work week back to a single day.
It was demeaning. It was insulting. I was humiliated. I was mad.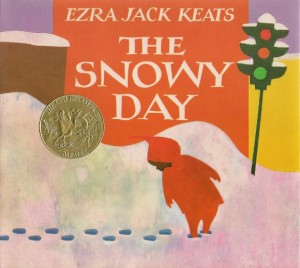 So I did what every self-respecting writer does when she's ticked off at the world. I sat myself down at the keyboard – and wrote.
I proceeded to write a children's book. I was a professional writer, after all. And I had two small children. Writing a picture book would be a piece of cake.
I banged out what I thought was a pretty cool manuscript, a fairy tale about a vainglorious medieval knight named Sir Goodnessme and his nemesis the Dragon Dread.
When the story was done, I summoned the children. At ages six and three, Peter and Christina were reliably eager to have a story read to them. The three of us clambered onto the bed in the room that served as Christina's bedroom and our home office. The kids scrunched up on either side of me and leaned in like a pair of bookends.
I opened the manuscript and read.
My children loved Ezra Jack Keats' The Snowy Day. They were entranced by Wolos' Friendship Valley. They thrilled to Maurice Sendak's Where the Wild Things Are.
Unfortunately, they didn't think much of Barbara Falconer Newhall's The Adventures of Sir Goodnessme and the Dragon Dread.
A few minutes into my manuscript – just as I was getting to the good part – Peter and Christina slid off the bed and wandered out of the room.
I rewrote the story.
I rewrote the rewrite.
I summoned the children.
But Peter and Christina wanted nothing to do with Mommy's made-up fairy tale story about a silly knight and a dumb dragon. They wanted Maurice Sendak and Ezra Jack Keats.
Sir Goodnessme was done for. Neither he nor the Dragon Dread would be leaving my house in manuscript form, ever. If their adventures bored my kids, no way would I inflict them on somebody's else's kids, let alone introduce them to a book publisher.
I ditched my fairy tale career. I went back to real life. I began concocting little essays about things that had actually happened to me. To wit:
I wrote essay after essay. I couldn't stop.
I was on to something. (I really was; today you see this kind of writing all over cyberspace. They're called mommy blogs.)
Jon was troubled by my newfound passion. Why wasn't I putting all that creative  energy into
getting back to work at the Trib? Back to writing features about high-fashion tote bags and two-career couples? We needed my paycheck. Why wasn't I pelting my bosses with phone calls and memos?
"I've seen you when you want something," he told me.
"I've seen you when you want something."  Wow. That was the nicest thing my husband had ever said to me.
Jon meant it as a reproach. I took it as a compliment: My husband didn't just love me, he admired me. He thought I was . . . tough.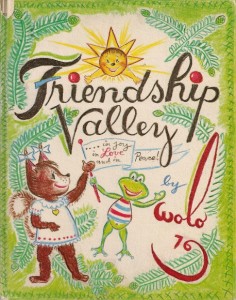 There was some truth in Jon's assessment, I realized. When I'd wanted something in the past, I'd gotten it.
I'd wanted Jon. Early in our relationship I'd wanted him badly enough to give up a promising freelance writing career to take a low-to-non-paying clerical job at Zodiac, his start-up news service . . . Jon and I had been dating on and off (mostly off) for months. I figured that if I took the job and things didn't go well on a Saturday night, there would always be Monday morning. He couldn't slip away from me. It worked. A few years later, we got married.
I'd wanted Peter. Soon after we married, Jon and I found out I was infertile. I signed us up with two different adoption agencies and started writing letters to everyone we knew, asking them to keep a look-out for a baby we could adopt . . . There were stacks of those letters still waiting to be addressed on our kitchen table when baby Peter arrived in our house one January day.
I'd wanted Christina. When Peter was two, I did some major sleuthing and located a clinic in Los Angeles – one of the first in the US – that offered in vitro fertilization. Jon and I drove south one November day. Nine months later Christina was born.
And now, with my hours at the Tribune cut back to one day a week, I wanted nothing more than to compose more of these little personal essays. Ignoring Jon's anxiety about my shortened work week, I soon had a collection of pretty good stories.
I sent them off to my editors. One of them was Belinda Taylor. Another was Roy Aarons. Within weeks I was back to my old hours – with a weekly column on the front page of the Trib's features section.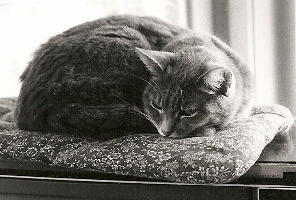 Fast forward twenty-plus years. My daughter, now an aspiring writer herself, is on the phone. She's chastising me for spending so much time – years (and if I don't watch out, decades) – on my book project.
"You're being very precious about that book, Mom. You should have put that thing in a drawer and gone on to something else years ago."
Precious? I was being precious? My feelings were hurt. I hung up the phone and went upstairs to find Jon. I told him what Christina had said.
"She's right. You can be pretty determined when you want something."
"That's the nicest thing you've ever said to me."
"Well, it's true. You're tenacious. Tell Christina if you weren't so tenacious, she wouldn't exist."
I'll do that. I'll give this post a quick proofreading and hit "publish." My daughter subscribes to my blog. She'll get an email link in no time.
Trouble is, I don't know whether Christina actually visits my blog. And if she does click on one of my posts, does she read it through to the end? Or does she close up her laptop and wander out of the room — just when I'm getting to the good part?