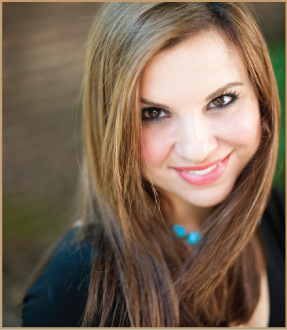 By Barbara Falconer Newhall
Jasmin Darznik was at the Book Passage bookstore in Marin county, California, Monday night for the monthly meeting of the Left Coast Writers. She had some tips for wannabe writers, particularly memoir writers.
Tip # 1: Jasmin's New York Times bestselling memoir, The Good Daughter: A Memoir of My Mother's Hidden Life tells the story of her mother's marriage in Iran at the age of 13. Jasmin spent months interviewing her mother in Farsi, taking notes about her mother's life in Iran.
The book is clearly a winner, but just as Jasmin was finishing it up, many industry folks were discouraging . "Iran is dead," they told her. "Nobody wants to read about Iran anymore."
If someone tells you your topic is dead, Jasmin advised her listeners, don't listen. She said Mark Childress is a Southern writer who often hears the lament "Southern writers are dead."
There's only one way to respond to the gloom-sayers, she heard him say one summer at the Squaw Valley writers conference. "You have to write your story so well that you can't be ignored."
Tip # 2: Memoirs are stressful. It's tricky navigating the pressures of family and friends who don't want – or do want – to be included. But writing about your mother while she is still alive, is about as tortuous as memoir writing can get. Think twice before doing it.
Jasmin is working on a right novel now (it's set in mid-twentieth-century Iran) and she's finding the fiction process soothing in comparison.
On the other hand, Jasmin notes, the memoir, because it tells a true story, has an authority that fiction lacks. Choose your poison.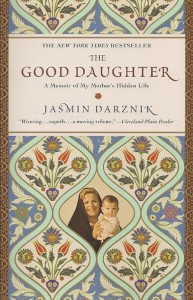 Tip # 3: In terms of time, for Jasmin less is more.
While writing The Good Daughter, Jasmin had a scant three hours per day to write between the time she dropped her son off at school and picked him up.
The time constraint worked for Jasmin. She got a lot done – but might not have if she'd had more time. "Give me twelve hours and I will hang myself with it."
Tip # 4: Enjoy the process. Enjoy your book. Of The Good Daughter, Jasmin said with a tender smile, "I love the whole thing."
Tip # 5: And finally: "The big lie of a memoir is that the story ends. I'm still alive. My mother is still alive. I'm still trying to make sense of her life. And I'm still trying to make sense of our relationship."
FYI: Jasmin is a professor of English and creative writing at Washington and Lee University and teaches Iranian literature at the University of Virginia.
© 2011 BF Newhall
The Good Daughter: A Memoir of My Mother's Hidden Life

By Jasmin Darznik

Grand Central/Hachett, $14.99 paper